Australian Securities and Investment Commission Partners with Canadian Securities Regulators on Fintech

Crowdfundinsider | By: JD Alois | Dec 12, 2017
The Australian Securities and Investment Commission (ASIC) has signed a cooperation agreement with the Canadian Securities Administrators (CSA) to foster Fintech innovation, expand the network of information sharing and support Fintech startups. ASIC previously signed a bilateral cooperation agreement with the Ontario Securities Commission which remains in effect.
See: Ontario Securities Commission and Australian financial regulator sign fintech agreement
CSA is an association that represents the provincial securities regulators including; the Autorité des marchés financiers (Québec), the British Columbia Securities Commission, the Alberta Securities Commission, the Financial and Consumer Affairs Authority of Saskatchewan, the Manitoba Securities Commission, the Financial and Consumer Services Commission (New Brunswick) and the Nova Scotia Securities Commission.
In Canada, each of the 10 provinces and three territories are responsible for securities regulation. Securities regulators from each province joined forces to form the CSA. The CSA strives to harmonize regulation for the Canadian capital markets. CSA reports it is actively looking to foster innovation in Canada's capital markets and has commenced a number of initiatives. The participating jurisdictions in the CSA engage closely with foreign regulators to both share and learn from experiences with initiatives such as the ASIC Innovation Hub and the Fintech Regulatory Sandbox.
See: Fintech Sandbox and Ontario Centres of Excellence Announce Partnership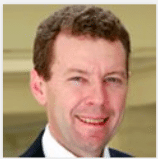 ASIC Commissioner John Price said that ASIC's relationship with the OSC has been mutually beneficial.
"It makes sense to expand our links to other Canadian provincial regulators where we are seeing similar fintech innovation."
Louis Morisset, Chair of the CSA, SA and CEO of the Autorité des marchés financiers in Québec added;
"These agreements mark new positive steps for the CSA, which already works with the Sandbox to help innovative businesses seeking to operate across Canada."
In February 2017, the CSA launched its 'CSA Regulatory Sandbox' to support Fintech innovation. The Canadian Sandbox is similar to ASIC's Regulatory Sandbox relief.
The National Crowdfunding Association of Canada (NCFA Canada) is a cross-Canada non-profit actively engaged with both social and investment crowdfunding, alternative finance, fintech, P2P, ICO, and online investing stakeholders across the country. NCFA Canada provides education, research, industry stewardship, and networking opportunities to over 1600+ members and works closely with industry, government, academia, community and eco-system partners and affiliates to create a strong and vibrant crowdfunding industry in Canada. For more information, please visit: ncfacanada.org