March 13, 2018
Blockchain, Crypto, Digital Assets Regulations, Blockchain, Crypto, Digital Assets, Tokens, CBDCs, Metaverse, NFTs, FinTech and Alternative Finance, Fintech International
No comments
Initial Coin Offering Attorneys Beware, You Could Be Next!

CrowdfundInsider | Anthony Zeoli | Mar 12, 2018
Following the SEC's recent initial subpoena offerings (pun intended) targeting initial coin offering (ICO) issuers, many believe the SEC might now turn its sights toward some of the gatekeepers involved in the subject ICOs, including the attorneys. Some attorneys practicing in the ICO space have simply been too aggressive in their approaches, or otherwise negligent in their advice to clients, drawing recent criticism from the SEC and increasing the potential that we will see the SEC take direct action against such attorneys.
BACKGROUND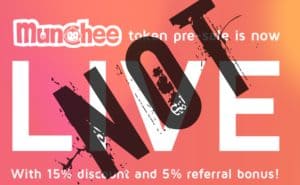 As a bit of background, last July the SEC issued its investigative report on DAO Tokens and concluded both that subject tokens were "securities" and that the offering of the tokens was an unlawful securities offering.
Actions taken in the latter half of 2017 following that ruling against ICOs (e.g. actions related to the Munchee's ICO and AriseBank) were limited, relating primarily to ICOs and related activities which the SEC believed to be scams or otherwise fraudulent.
This year, however, the SEC has more than doubled down on the DAO ruling, going from hinting that it considers most ICOs to be unlawful sales of securities to outright warnings to ICO issuers and gatekeepers of an oncoming SEC industry-wide smackdown.
These warnings most recently came in the form of the testimony delivered by SEC Chair Jay Clayton on February 6, 2018 before the Senate Committee on Banking, Housing, and Urban Affairs hearing concerning virtual currencies and the related Roles of the SEC and CFTC stating (emphasis added):
"With the support of my fellow Commissioners, I have asked the SEC's Division of Enforcement to continue to police these markets and vigorously recommend enforcement actions against those who conduct ICOs or engage in other actions relating to cryptocurrencies in violation of the federal securities laws."
Many of Clayton's statements in this recent testimony echo his earlier comments as well as his well documents general opinion that most, if not all, ICOs involve the sale of securities.
Given the same and other signals from the SEC, it came as no real surprise to industry participants that the SEC recently issued multiple subpoenas and information requests to companies currently conducting (or which have conducted) ICOs in the US. While the actual total number of subpoenas and information requests issued by the SEC is unknown (rumored to be between 70 and 100), what is known is that those which were issued are extremely lengthy and detailed.
Moreover, it is believed that subpoenas and information requests were issued to some of the biggest, and most well known, ICO issuers including Overstock.com's subsidiary tZero. The SEC is clearly not taking a drive-by approach to these inquiries and this is only the first step in what will be a much larger investigation.
---
The National Crowdfunding & Fintech Association of Canada (NCFA Canada) is a cross-Canada non-profit actively engaged with both social and investment crowdfunding, alternative finance, fintech, P2P, ICO, and online investing stakeholders across the country. NCFA Canada provides education, research, industry stewardship, and networking opportunities to over 1600+ members and works closely with industry, government, academia, community and eco-system partners and affiliates to create a strong and vibrant crowdfunding industry in Canada. For more information, please visit: ncfacanada.org