Regulation A+: What Do Industry Leaders Think About The New Investment Crowdfunding Exemption

Crowdfund Insider | By JD Alois | June 19, 2015
Title IV of the JOBS Act finally become an actionable exemption today. Rules 251 through 263 of Regulation A, under the Securities Act of 1933, were amended in an effort to fix a previously untenable securities rule. Reg A+, as it is commonly known, has been described as a "Mini-IPO". Issuers may raise up to $50 million in securities which are freely transferable. Reg A+ securities are not limited to accredited investors thus opening up opportunity for any investor to participate in an early stage investment.
Many crowdfunding platforms have indicated their interest in using the new exemption. Others have taken a wait-and-see approach. The truth will be revealed in the coming months as the results of the new rules will be tallied to see if Congress, and the SEC, accomplished their shared goal of facilitating access to capital.
But what are industry leaders saying on the day of Reg A+? Crowdfund Insider reached out to several prominent industry participants and observers to hear their point of view.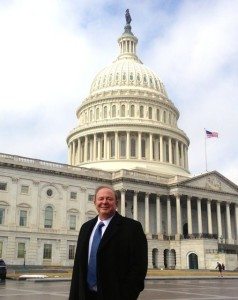 Sam Guzik, CFPA Chair, Securities Attorney and Crowdfund Insider Senior Contributor, has been a longstanding proponent of Reg A+. Sam heralded the arrival of Title IV, but cautioned on potential challenges;
"June 19 marks the beginning of a new era for small business capital formation. Any company willing to spend $100,000 or so, including fees to prepare audited financial statements, will have the opportunity to sell securities to the general public under this new regulation – allowing a private company to complete a "Mini IPO" and operate as a public company at a much reduced cost, both in terms of management time and dollars. The real challenge will be finding investors willing to invest in these companies. Many are expected to attempt an IPO without the assistance of a broker or investment banker, relying on Internet solicitation and social media – the large majority of these companies going it alone will face a difficult time achieving their funding goals – especially those with little or no track record."

"However, for those companies who are uncertain as to whether there will be sufficient investor interest to justify the time and expense of filing a Regulation A+ offering with the SEC, they will now be able to "test the waters" – publicly solicit non-binding indications of interest, before making any filings with the SEC."

"And perhaps most exciting: statistically a large percentage of IPO offering proceeds is immediately put to use for new hires – a huge benefit to this country's economy that no one can quarrel with."
View: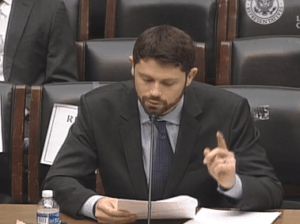 Old Reg A was a lightly utilized method of raising capital. Saddled by state Blue Sky Review, something only the very determined sought to tackle, the cost and associated time was the death knell of the former exemption.
One prominent crowdfunding platform actually pushed through several offers before moving on to Reg D. Fundrise, a real estate crowdfunding platform, was co-founded by Ben Miller. He lauds the new exemption but views it as not the best option for his type of platform;
"While Regulation A+ does not seem particularly applicable for a real estate deal, since it took us more than 6 months to get cleared each of the three times we've used Regulation A and quality real estate companies need more expedient funding, we are excited to see the SEC progress in democratizing capital markets. There are many medium-sized businesses, such as biotech or manufacturing companies, that will soon be able to access a new source for funding and we look forward to increased financial innovation to come."
NCFA Members Get 25% Discount Code =

NCFAC100
The National Crowdfunding Association of Canada (NCFA Canada) is a cross-Canada non-profit actively engaged with both social and investment crowdfunding stakeholders across the country. NCFA Canada provides education, research, leadership, support and networking opportunities to over 1100+ members and works closely with industry, government, academia, community and eco-system partners and affiliates to create a strong and vibrant crowdfunding industry in Canada. Learn more About Us or visit ncfacanada.org.