German Real Estate Crowdfunding Market Booms

CrowdfundInsider | By Therese Torris | June 21, 2017
The German real estate crowdfunding market is set to more than triple in size this year. Real estate developers, asset managers, and, most recently, real estate agents are joining the fray of real estate crowdfunding platforms, trying to unseat the handful of leaders who have already established a strong leadership position in this very young market.
The road ahead for the German real estate crowdfunding market has been cleared. The threat of being excluded from the scope of application of the crowdfunding regulation, the Kleinanlegerschutzgesetzt (KASG), was taken off the table last month. The crowdfunding market can move ahead on its exponential growth path.
Exponential Growth
The German real estate crowdfunding market is very young. Although a few projects appeared as early as 2012, the market has only taken off after the entry into force of the KASG in July 2015. Most real estate projects raise funds in form of subordinated loans regulated by the KASG.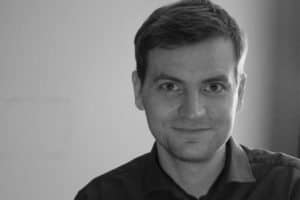 Michel Harms tracks the overall crowdinvesting industry through his crowdfunding barometer and his aggregation site crowdinvest.de which lists all crowdinvesting projects available in Germany. According to his reports, real estate accounts for 80% of the crowdinvesting market. In 2016, the market doubled in size to reach €40 million. In the first five months of 2017 alone, 51 real estate projects raised €52 million. One can reasonably expect the market to triple in size by the end of 2017.
In 2016, more than 80% of the 48 projects were residential development projects (construction, renovation, rehabilitation), half of which were located in big German cities, with Berlin being the top location. As mentioned, most platforms use the regulated subordinated loans, ahead of bank loans and bonds. The average loan duration is 21 months, the median interest rate 6%.
See: Could Real Estate Crowdfunding Help Millennials Retire Sooner?
Three leaders emerge
In the short time since 2015, three leaders have already emerged: Exporo, Zinsland and Bergfuerst, three platforms dedicated real estate crowdfunding. Together, they make up for more than three-quarters of the real estate crowdfinancing.
Exporo was incorporated in 2013 by Simon Brunke, CEO, Björn Maronde, Julian Oertzen and Tim Bütecke. The company launched its first project as Exporo GmbH at the end of 2014. Since then, the platform has broken away from the pack by raising more than €64 million cumulatively, which amounts to a market share of over 40%. The platform has financed more 52 projects, including 21 in 2017 alone. Many of these are large projects, at the upper limit of the German prospectus-exemption of €2,5 million. To fuel its expansion, Exporo recently raised €8 million from e.ventures, Holtzbrinck Ventures, Sunstone and BPO Capital.
Zinsland was founded in 2014 by Carl-Friedrich von Stechow, CEO, Dr. Stefan Wiskemann and Moritz Eversmann. The platform launched its first project in 2015. Since then, it has financed 25 projects, including 10 in 2017, for a total of €18 million. It claims 2,600 members. To meet its aggressive growth plans the company expect to double its number of employees by year end.
Bergfürst was started much earlier than its competitors, in 2011, as an equity crowdfunding platform launched by Dr. Guido Sandler, CEO, and Dennis Bemmann. The platform launched its first real estate project in 2014 and pivoted shortly after to dedicate itself exclusively to real estate projects. To date, the platform has raised nearly 13 million to finance 20 real estate projects. Whereas most competitors require a minimum investment of €500, Bergfürst lets retail investors participate with €10.
Bergfürst transition to real estate crowdfunding is an exception. Other equity crowdfunding platforms who fund SMEs and startups, such as Seedmatch (through Mezzany), Companisto or FunderNation, have tried their hand in real estate crowdfunding with a few projects. But they seem to have given up competing with the more specialized platforms.
The National Crowdfunding Association of Canada (NCFA Canada) is a cross-Canada non-profit actively engaged with both social and investment crowdfunding stakeholders across the country. NCFA Canada provides education, research, leadership, support, and networking opportunities to over 1500+ members and works closely with industry, government, academia, community and eco-system partners and affiliates to create a strong and vibrant crowdfunding industry in Canada. Learn more at ncfacanada.org.